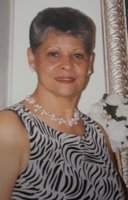 Iliana Cipolla
Iliana Cipolla, 81, of Land O' Lakes, Florida, passed away peacefully, surrounded by her loving family on Saturday, April 11, 2020.
She was born in Ponce, Puerto Rico and came to the U.S. in 1945 to New York City and moved to Florida in 1990 with her loving husband John. For many years, she worked with an antipoverty agency in Social Services focusing in the area of education and the rights of minorities in New York. She later transitioned into Medical Technology as a Phlebotomist and Laboratory Technician at Holmes Regional Medical Center in Palm Bay. Iliana was a member of Our Lady of Grace Catholic Church in Palm Bay where she lived for 27 years. She resided her last 3 years with her daughter and son-in-law Jessica and Ernest Kroger in Land O Lakes Florida.
Iliana's true joy and love was her family, cooking and traveling. She enjoyed spending time with her children, grandchildren, friends, and the newest member of the family, her great-granddaughter Violet. Iliana was kind, loving, caring and compassionate. She had a big heart and was always there to listen to you when you were troubled or sad. She was there to comfort and support you. She was there to champion you when needed. She also loved her little dog Buttons. Cooking was not a hobby; it was her passion. You could always find her in the kitchen cooking, creating, and experimenting with new, interesting and delicious menus. Iliana would be on her laptop or watching the kitchen network finding new recipes and different ways to prepare a full course meal. You never left her home hungry. Iliana had a saying passed on to her from her grandmother and mother, "always have an extra plate in hand to feed who is hungry. You never know when the person knocking at your door had their last meal." She also enjoyed traveling. As her last wish, she was able to take a trip to Barcelona, Spain and Paris, France with her daughter Jessica, son Ralph and friend Shirley. "It is a trip I will always cherish and never forget."
Iliana was a remarkable woman. She truly will be missed by her family and friends. We, her family, take comfort knowing that she fought to make it home from the hospital on Good Friday and passed away on the morning of Holy Saturday. On Easter Sunday, she rose with our Lord and Savior, Jesus Christ.
She is preceded in death by her husband, John J. Cipolla Jr., her mother Maria Velazquez, father Alexandro Velazquez, brother Hector Velazquez and sister Victoria Couret.
She is survived by her daughter Jessica Kroger, son Ralph Gomez, son-in-law Ernest Kroger, Granddaughter Iliana Messersmith and husband Jeremy, her Grandson Christopher Kroger and wife Elizabeth, and Great-Granddaughter Violet Libby Nickolle Kroger and her beloved dog Buttons.
A funeral mass will be held at 10:30 am on Friday, April 17, 2020 at Our Lady of the Rosary. The family will receive visitors from 6-8 pm on Thursday, April 16, 2020 at Loyless Funeral Home.
There will be a 2nd viewing from 2-5 pm on Monday, April 20, 2020 at Ammen Funeral Home in Palm Bay. 2nd mass on Tuesday, April 21, 2020 at Our Lady of Grace in Palm Bay.
Iliana's resting place will be Fountainhead Memorial Park next to her husband John, mother Maria and brother Hector.
In lieu of flowers please send donations to St Vincent De Paul at Our Lady of the Rosary Catholic Church, Land O Lakes, to help feed the hungry.