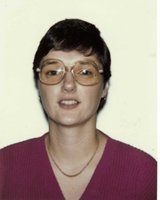 Denise A. Kulowiec
Denise A. Kulowiec, 69, of Melbourne, FL entered into eternal rest on May 1st, 2020. Denise was born in Bronx, NY on April 30, 1951 to her loving parents, Fred and Rose Dray. She was the devoted wife of Edmund S. Kulowiec and the loving mother of Victoria and Jennifer Kulowiec. She was predeceased by her son Edmund B. Kulowiec in October of 2019.
Denise was a lifelong resident of Stamford, CT before retiring to Melbourne, FL three years ago. She was an excellent cook and her family enjoyed many of her excellent pork roasts and cheesecakes. She enjoyed shopping and travel with her family and friends and was a lover of owls and everything purple. She loved photography and especially enjoyed taking pictures of her children and grandchildren. She loved flowers and animals and spent many hours working on her beautiful garden.
In addition to her husband and daughters she is survived by her grandchildren that were pride and joy – Jenna, Tyler, Savannah, Emilee and Parker, her loving twin sister Donna Taylor, brothers Fred (Pat), Ronald (Teri) and Richard and loving daughter-in-law Carrie Kuloweic. She will be missed by her many friends and customers at the A & P and Acme in Stamford, her nieces and nephews, special cousins Debbie Caulfield, Melody Kingsley and sister-in-law Teri Dray.