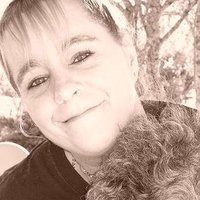 Denise Ryle
Denise Ryle, mother, daughter, friend, and a caring person to whoever needed her.
Denise passed away unexpectedly on April 28, 2020 at the age of 49. She is finally free from the pain of liver and kidney failure.
Born in New London Connecticut, on March 13, 1971 to Rosemary and Elliot Soule. She was a longtime resident of Florida.
Her mother Rosemary Wiecenski; children, Amber Soule and Shawn Ryle; sisters Dawn Donley and Christina Walsh survives Denise.
Many she loved preceded Denise. She will join her father, stepfather, in-laws, and many wonderful family members including her wonderful dog Tuxy.
On September 23, 1988, she gave birth to her daughter Amber. She married Eric Ryle, a naval submariner, and gave birth to their son Shawn. Denise was a devoted mother and was involved in the kid's activities such as little league and Band. She would give the shirt off her back to anyone who needed it and was always willing to lend anyone a hand.
After divorcing Eric, Denise met her true love and soulmate Randy Morrissette. They were together for 8 years and had many happy memories together. They looked out for one another and shared their life together.
She had a huge heart and enjoyed spending time with her family, listening to rock music, and enjoyed playing card games.
Denise was caring, tentative, and a wonderful person. She will be remembered and will always be in our hearts.