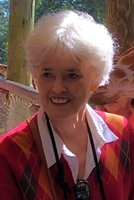 Louise Patrick Grider
Laura Louise (Patrick) Grider died at her residence on Saturday, May 9th in Melbourne, Florida. Known affectionately as "Lulu" to many, she was born on December 5th 1939 in Andalusia, Alabama as the first of four children to James Maxwell Patrick and Lois Marie (Copeland) Patrick.
She leaves behind two sisters and a brother, two sons, a daughter-in-law and two grandchildren. Sons John Patrick Grider of Orangeburg SC, and David Christopher Grider of Indialantic FL, daughter in law Mary (Riegle) Grider of Indialantic FL; grandson Benjamin Grider of Melbourne FL; granddaughter Rachael (Grider) Sidoti and Andrew Sidoti of Longwood FL. Her siblings include Rosemary (Patrick) Ammons, Dianna (Patrick) Branson, and James M. Patrick II. She leaves behind many beloved cousins, nieces and nephews, dance partners, wildlife friends, and other friends in Florida, Alabama and across the country. She is predeceased by her loving husband of 44 years, Tip David Grider of Enterprise Alabama.
Lulu was a very creative person and talented artist all her life. She earned an Art Education degree from Troy State College and taught at East Gate Junior High in Ozark, Alabama and later at Wallace Community College in Dothan, Alabama. She was very active as a wildlife artist, traveling to art shows throughout Alabama, painting commissioned works and later creating wildlife sculptures. After earning her graduate degree in 1984 she was an adjunct professor at Troy State, teaching Visual Arts.
Lulu was a well-known wildlife rehabilitator, with a wide variety of animals always in her life. She held a Rehabilitation Permit from the U.S. Fish and Wildlife Service and nursed injured hawks, owls, ospreys, and many other birds brought to her. She provided a local education outreach program to area grade school classes and organizations. Her education outreach owls "Jingles" and "Pumpkin" will be remembered by the many children who saw them up close.
Lulu enjoyed dancing and was very active in clogging groups, and especially enjoyed an annual "spring break" pilgrimage to the Smoky Mountain Encore clogging workshop in Gatlinburg, Tennessee with her dance friends who she enjoyed very much. She enjoyed her last years in Florida with family, meeting many new friends.
She will be missed by all who were lucky enough to know her. Funeral home services are provided by Ammen Family Cremation and Funeral Care, Melbourne FL. Memorial services will be planned in the future.
In lieu of flowers, donations may be made in her memory to Florida Wildlife Hospital http://weblink.donorperfect.com/FWHdonations or the charity of your choice.