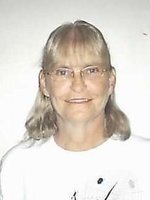 Janice Linda Lee Seldel
Janice L.L. Seldel, born December 7, 1951. Passed May 11, 2020.
She is survived by Daughters: Tammy Bales and Jennifer Henderson (Joseph Henderson), Son: David Mayton, Stepson: Craig Seldel, 19 Grandchildren and 18 Great Grandchildren.
She is preceded by Wayne Seldel (Husband), Michelle Klein (Daughter), And Her Mother, Father, Brother and Sister.