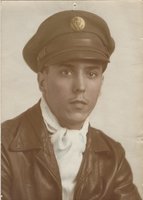 William Ramirez
William Ramirez, age 92, of Kissimmee, Florida passed away on Monday, May 4, 2020 at his home. Surrounded by his son, Steven, daughter-in-law Luz; his grandchildren, Athena, Jalina, Stephen and great grandchildren, Luz Alina, Aiden and Isabella.
He was a native of Brooklyn, New York.
His daughters, Beatrice Rivera, Vivian Ricci, son-in-law Anthony, his grandchildren, Jason, Jeff, Jinny, Jennifer, Monique, Zimone, Hector, Arielle, Willy and 9 great grandchildren survive William.
His loving wife Virginia, his son, Hector Rivera and his mother Gloria Albert preceded William in death.
Williams's memory will be cherished in our hearts forever.