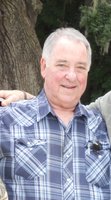 Dr. David Paul Stadtlander
Dr. David Paul Stadtlander, was a cherished son, father, grandfather, great grandfather, brother and uncle.
David was born June 13, 1937 in Pittsburgh, Pennslyvania and passed away May 31, 2020 in Port St. John, Florida.
In lieu of flowers, you are welcome to make a donation to your local Society for the Prevention of Cruelty to Animals.
Your life, your love and your influence will remain in our hearts until we meet again.