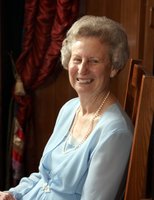 Roxann Olaisen
Roxann Olaisen, age 83, of Melbourne, passed away peacefully on Friday, June 26, 2020, following her long battle with Alzheimer's. Given the current pandemic, a simple graveside burial with immediate family will be performed at Fountainhead Memorial Park in Palm Bay, Florida.
Roxann was born in Randallstown, Maryland just outside of Baltimore on April 23, 1937. Her surviving family members are her husband, Artie Olaisen Sr, children, Artie Jr (Dwight), Keith (Romy) Olaisen, grandson, Brandon Olaisen, and sister Jeanne (Kenny) Clark.
Roxann was preceded in death by her parents Charles and Evelyn Deitz, and siblings Lou Deitz, Gerry Lee, and Nancy Love.
Roxann was a sensitive and caring woman, friend and teacher who lovingly enriched the lives of all of those she knew along her journey. In addition to being an incredible mother and grandmother, Roxann was the model of a life well lived in service to her family and loved ones. She enjoyed cooking, planting flowers and spending many hours enjoying the views of the Smokey Mountains from the family cabin in North Carolina.
Inlieu of flowers, the family would prefer that you would consider continuing Roxann's legacy with a donation to Rolling Readers Space Coast, a local literacy organization committed to uniting Brevard County elementary-aged children with books and caring adults to promote a community of life long readers.