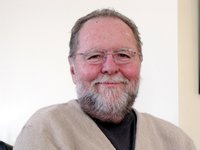 Gary Wayne Cramer
Gary Wayne Cramer of London, Ontario, born May 17, 1943, passed away in hospital on June 30, 2020, with family by his side.
Predeceased by his beloved wife, Roslyn, in 2019.
Gary leaves behind three children: Pamela (Eric) Brush, Christopher (Tracy Nadon) Cramer, and Evan (Nikki) Cramer; four grandchildren: Maegan (Adam) Bryan, Avery Brush, Jaden Cramer, and Haley Cramer; two grandchildren of his heart: Rachel (Brian) LeBeouf, and their children Isaac and Seth, and Ethan (Samantha) Decker and their children Maximus and Judah; and one great-grandchild: Gwenyth Bryan.
His Story of Life and Love…
In the ocean of life, Dad's waters gave many boats their buoyancy. He took his roles as husband and father very seriously and always made decisions about his family with careful deliberation. He and Mom were committed to each other for over 50 years and were life partners in love, family and even business. They both shared the desire and sense of responsibility to foster the love that they felt was lacking from their families. As parents, they held on to two core philosophies. Firstly, above all else and regardless of circumstance, to ensure we knew that we were loved, unconditionally. Secondly, they wanted to instill the belief that any goal we desire could be accomplished, with hard work and determination. Our Dad once wrote, "I am a firm believer that, if you are given enough tomorrows, that you can achieve any goal and realize any dream. See beyond the futility of your fears and you will see all of your possibilities."
Dad was the personification of this concept and led by example in his professional life. He was constantly looking to challenge himself on his career path and once his focus was targeted, he worked tirelessly until he was the best. It wasn't always a smooth path or straight line from beginning to end but one truth was always evident in his character -- perseverance. He once wrote, "Before you give up, first, try. Then, try again, only harder. After that, raise your expectations and try again. When you never give up, you will ultimately prevail." Never still or completely satisfied for too long, he would move on to new opportunities, extending to higher plateaus now within reach, building on the knowledge and experience attained from the successes of the past.
Our Dad didn't have the luxury of a having a Dad for himself, a role model, someone to look up to and follow in his footsteps. His upbringing made him feel unloved, unwanted and it damaged his self-esteem in the process. As a young man, he didn't see the need for education. His effort was lackluster. He was always cutting classes and getting into trouble at school, often describing himself as the rebellious 'hood'. However, as with most epiphanies our Father experienced in his life, someone magically appeared, when he needed it most, at the right place at the right time, assisting him and ultimately altering his perspective to a more positive outlook. You see, his life was replete with these untimely interventions. He spoke of them often and even recounted various tales of this uncanny good fortune in his writing. "For most of my life, I have felt blessed. For the other times, I have relied on something that I call my GPS. It's my God Placement System. Being at the right place, at the right time, continues to see me through difficult times. Trust in your own GPS. Look around and find your next blessing."
There were two absolutely, undeniably pivotal moments that occurred when Dad was just a boy, and these need to be mentioned, as they served to direct the course of his entire future. The first happened when he was only eight years old. Being the child of a single, divorced mother in the 1940's was difficult to say the least. His mother was faced with the daunting challenge of earning a living on her own, maintaining a household and providing for a child. She struggled to forge her way in a stereotypical 'man's world'. Shunned by society for being a mother out of wedlock, she too had demons that she had to overcome. As such, Dad spent a lot of time alone. He told us a story of one hot and humid summer evening, when his mother had gone away for the weekend with her boyfriend at the time. He was feeling particularly rejected and lonely, as he wanted to go too but they had refused. Long story short, this was the moment that he found God. He was trying to sleep but couldn't settle. His mind was racing and his heart was heavy with despair. His bed was underneath an open window and as the light gradually faded in the late evening and the stars began to shine; he looked up to the night sky and said, "God, will you please be my Father. I promise to always trust in you and your infinite wisdom to guide me and take me to my destiny…" This story has more details that are omitted but suffice it to say that he felt God speak to him through his soul and he was comforted. It was from that moment on, he knew that everything was always going to be okay. Later in life, upon reflection, Dad would say that this was the best decision that he ever made and attributed it to all his success. Well Dad, without question, you were right. Accepting God as your Father and dedicating yourself to God's plan was your best decision.
The second pivotal moment that occurred during Dad's early life, was the entrance of another key player that appeared again, just at the right time. He was a teacher named Lorne Hooper. Our Father was failing math and Mr. Hooper offered to tutor him in the summer to boost his grade. He said, "I will teach you but at the end, you will have to pay me." Dad was anxious but saw past his fear to accept the challenge and take Mr. Hooper up on his offer. Well, Dad told the story that they would meet regularly to learn and practice the exercises until finally, at the end of the summer, he had accomplished the goal and successfully completed the course. It came time to settle up and Mr. Hooper extended his hand and said, "You owe me a quarter now." Dad was shocked and it showed. That patented, wry, smirking smile emanated on his face, the one we've all seen a million times, when he was victorious at backgammon or chess or he got his way with something? Yeah, that one. Obviously, he felt that he just got the deal of a lifetime and we all know how much Dad loved a deal! Now this may be a feel-good story on the surface but the true value in this endeavor wasn't just in the numbers and the calculations. The true merit lied in the lessons that Mr. Hooper had wisely incorporated outside of the curriculum. You see, like the proverbial light bulb, suddenly shining a brilliant glow in his head, Dad came to the realization, right then that it is within his power to learn anything he set his heart on. Secondly, that there are people in this world that have knowledge that you can attain and gain from their experience in exchange for money. Last but certainly not least, he saw past his fears, said yes to an opportunity and attained the goal. All key concepts that, as you will come to understand, helped to direct the course of his entire life.
Flashing forward, it is true that Dad left school at an early age. However, despite his brief scholastic career, he was very successful at self-educating and learned anything that was necessary to achieve his dreams throughout his life, like learning to fly, learning to develop real estate, learning to sail, learning to machine parts, and many, many other ventures.
Furthermore, never feeling very comfortable with someone else pulling his reins, in his early 20's, Dad also took on the challenge of self-employment. Again, there were many deserving players, not mentioned here, who had roles in shaping his future during these years and in the years to come. To those people we offer an apology for not acknowledging you directly but please understand that your contributions were recognized, valued and you have our sincerest thanks. Indeed, there was one unique and perpetual commonality that you all shared. You arrived at the right place, at the right time, aiding Dad when he needed it most and facilitated his success. Our Father was extremely proud and grateful that his businesses provided employment for good people and indirect jobs for many more, thus embodying that mutually beneficial relationship that Lorne Hooper had fostered. "A deal isn't a good deal, unless both parties come out as winners", Dad would say.
Dad loved to share his gifts, his thoughts, his experience, his knowledge and his understanding of life. "Be unselfish with your wisdom; be bold and share", he once wrote. His business advice supported many aspiring entrepreneurs and amateur investors. He inspired high achievement, risk-taking, and bravery. He always taught us to set a vision for our lives, chart a course and plan the outcome. To focus on our dreams and make them a reality. Another one of his quotes that illustrates this was, "Let effort activate your full potential. Be tenacious; never give up; be true to your goals, as you realize success comes through a process that demands commitment and your best efforts."
He loved knowledge and exploration, new technology and the art of making a deal. Many times, he experienced success and failure, but he never quit, gave up or accepted that anything could ever break him. This undeniable fortitude was exemplified in how he worked, but also in how he survived, overcoming several grave medical challenges in his life. No matter how daunting or dark the circumstances, he refused to let it crush his spirit and as in all things, he was confident because he had God by his side to guide him through.
One more of his many metaphorical stories that represented this resilience, is the story of the ping pong ball on the sea. "The ping pong ball is but a minute speck on the ocean but no matter the size of the waves that crash over it or the ferocity of the storms that rain down upon it, the ping-pong ball will always rise to float on top." You were definitely a ping-pong ball Dad.
Anyone who knew our Father, understood that he was a deep thinker, who lived most of his life in his head. Needing to express his thoughts, if for nothing more than to release some of the neurosis and to prevent his head from exploding, he became an excellent writer. Now this is obviously just kidding but honestly, he would be the first to admit that spelling wasn't his forte and sometimes his grammar left a little to be desired, which got poked at on occasion too, but this was all merely an amusing jest. The depth of content and merit of expression was clearly evident in the volumes of written words that he poignantly pontificated.
However, no story of our Father's life would be complete without mentioning the words that resonated deeper within his soul than any others and again, upon his reflection, the composition he was most proud of, which is the story of "Say Yes". If you were ever within earshot of our Dad later in his life or more appropriately within cyber-reach, he probably has shared this with you, more times than you can count in fact, which was another one of his endearing idiosyncrasies. It is true that "Say Yes" is a wonderfully written piece but how it applies to his life and encapsulates the axiom of his existence can be read in the very first paragraph; so in essence, he could have simply ended the piece right there! However, being the intensely wordy man that we all loved him for, this would never have sufficed and as with most of his amazing stories, he spun it into nearly eight pages of highly extensive elaboration. Nevertheless, this is the crux. "Life has certain truths that rule our lives. These truths are irrefutable as they are self-evident. One of those irrefutable truths of life is; people, who say yes more often than they say no, live happier, fuller, more expansive, self-realized lives." He was extremely passionate about this and felt this concept played a significant role in driving him to experience the diverse and bountiful fortunes that he was grateful for throughout his time here.
Saying yes to opportunity often entailed a leap of faith. The biggest leap, and the greatest dream that Dad shared with his family was to buy a sailboat, Stampeder IV, pull us out of school and leave the world as we knew it behind. Those three years cruising in the Caribbean, the east coast of the United States and into the Great Lakes became a defining period in all of our lives and solidified Dad's love of the ocean.
Mom and Dad's next leap was to move permanently to the United States. When they decided to uproot their lives and yet again, leave everything behind, they didn't have a soft landing planned, no employment was secured, no business or home had been purchased. Inspired by the challenge, they said yes to the adventure and opportunity that the US had to offer. They just leaped. They spent over a year living a nomadic life, seeking out the right opportunity. They travelled across the entire country from west to east. Several businesses were investigated and analyzed but none seemed quite like the right fit, until they found a tool and mold business, in a tiny little corner of Melbourne, Florida. They knew nothing about this fabrication company nor the fabrication industry for that matter, except that it made money. However, as with every other endeavor they took on, they knew that together, they would figure it out, and they did. He wrote later, "We had jumped from a safe life and would have to learn to fly before we crashed. As it turned out, we did. Fortune favors the bold."
As with some of their previous businesses, they were happy that they were able to contribute to something larger than themselves, changing lives by creating employment for many people and helping to feed many families in the process. As is often the case with family run companies, this business too provided employment for both of their sons at different times. Evan eventually purchased the business and secured our parents' retirement. Employing one of the core values instilled in us through Mom and Dad's example, Evan's strong work ethic was clearly evident. Perpetuating Mom and Dad's professional legacy, Evan utilized this foundation, expanding and developing the company into a thriving manufacturing powerhouse, a proud example of a parent's hopes and dreams realized for their children.
Another illustration of this pride was described in a story Dad told that occurred during the boat days. He held this story dear to his heart and recounted it many times. It was poignant because it not only exemplified his strong connection to family and fatherhood but it also served to highlight another of the core values that he believed would lead us to be better people. "No one has been prouder of you than I was when you displayed the honesty that I taught you as a child Pam. I remember that guy at Pier 66 Marina that accused you of scratching his boat with an oar. I asked you if you scratched the guy's boat. You stated that you hadn't and that was enough for me to defend your veracity. Boy, I was proud to do that with confidence."
One of the strongest connections I have with my Dad will be the love of the water, something that I am eternally grateful for. Without his boldness, bravery and sense of adventure, I probably would have never found the place where I am truly at peace, a place where I find happiness, fulfillment and a sense of home. I was ten at the time. We travelled together, just me and him, flying to Ft. Lauderdale to take possession of Stampeder. We were very close back then and this experience solidified our strong bond through the sea, to sailing, and the soulful need for discovery. I will never forget the first time that we took Stampeder out. Standing by his side at the wheel, we navigated out of the harbor together. As he described to me the various workings of the boat and what to look out for, and we ventured out to the Atlantic Ocean, something intangible, magical, perhaps even ethereal happened. I didn't realize it at the time but when this story came full circle in the summer of 2013, the epiphany was too brilliant to deny. Our parents had retired and purchased their gift to each other and vehicle for their next great adventure, Bear, a 42 foot catamaran. They were floundering a bit, as Dad's health had taken a turn for the worse and I put my life on hold to go and help them realize this dream. Unfortunately, after weeks of labor preparing Bear for the open ocean, our Father's health had deteriorated significantly. I recall the events vividly, like I am still there. It was the day of departure and we awoke before sunrise to pull anchor and make our way out with the ebbing tide. We stood beside each other in the cockpit, checking various systems and listening to the weather. He didn't look good but it was early in the morning and he was probably stressed, I thought. Anyway, after a few moments he looked exhausted and sat down. His hands on his knees, he looked at me and said, "You are going to have to do this alone Chris. I trust in you. Take us home." That moment was so monumentally profound and will resonate in my soul for the rest of my life because it not only symbolized the cyclical nature of our existences but it also represented his love for a son, his recognition that he had taught me well and his faith in me as a man. I can tell you that I have never been so elated and so terribly heart-broken at the same time. Standing at the wheel, piloting Bear out the channel, directly into the warm, spectacular glow of the early morning sunrise, the gentle, fragrant, ocean breeze cooling my skin and the tranquil feeling of the boat, as she pleasantly pitched over the soothing swells. It felt so familiar and took me right back to that first day on Stampeder. I wanted that so badly for him, to be able stand by my side, as we once again, headed out to sea together. I can tell you the ocean wasn't the only thing that was wet that day, as I could not hold back the emotion. Just know Dad that you are in my heart and soul and there will never be a day when we don't head out to sea together.
One of Mom and Dad's most fulfilling moments occurred when they became American citizens. To be able to participate in the political process of the country he so admired, was another dream Dad had long aspired to. Even in retirement, Dad never lost his curiosity and enthusiasm for politics but also news, science, business, sailing, religion and of course, money. He shared his opinions on these topics logically and passionately, and some would say, relentlessly! He loved a good debate. Dad once quipped and please forgive the slight political incorrectness of it, something that was also a part of his colorful character, which we forgive him for but it went like this. "When you argue with a fool, he'll end up getting angry with you. When you have a discussion with a man of discernment, you will both gain wisdom."
Although Dad and Mom shared many of each other's viewpoints, Mom often expressed an opposing view. Recognizing one of the cornerstones of their success in life, Dad always credited and cherished Mom for her role in their shared accomplishments. If she felt the cause was just, with her signature gentle or, on occasion, forceful expression, clearly necessary due to our Father's inherently determined nature, she made her opinions known. You see, Mom's soft nudging provided him invaluable perspective. She was able to illuminate places he hadn't seen to go, inspiring him to reach heights he hadn't thought possible without her support. They were truly a team. His cliché expression representing the understanding of this concept was summed up by his metaphor of two yoked oxen, tugging in opposite directions they get nowhere but together, pulling in the same path as one, they can plow through entire fields.
Mom's passing last year was devastating to us all but of course, was most difficult for Dad. He had lost his beloved wife, his partner, his advocate, his caregiver, and he felt deeply sorrowful and alone. He experienced tremendous guilt as well. He was the one with all the health issues and in his mind; it was never the plan for her to go first. Dad had even made arrangements to ensure her financial security so that she would be looked after when he was no longer around to do so. Being a very thought-filled and forward thinking man, being alone, without his partner that embodied his everything, rattled him to the core. He hadn't seen it coming.
Although there wasn't a day that passed without him expressing that she was deeply missed, he knew that Mom would want him to find happiness in his life again. It was a struggle and it took over a year but with the support of family, friends, neighbors, social workers, health care providers, caregivers, pastors, the church and God, he was able to find it. Despite his many health challenges, Dad was living the life he chose, steering his own ship. His life was full of intellectual stimulation. He loved staying abreast of the financials that drove the stock market and shepherding his investments accordingly. He lived in his own home, by the ocean that both him and Mom loved so dearly. Of course, he had the unconditional loving companionship of their little dog Chloe by his side as well. Assisted by the mobility devices and the home automation tech that he enjoyed so much, he was afforded the independence and dignity he deserved to the very end. Yet another one of his life's wishes granted.
In the waning days of his life, Dad was surrounded by many deeply caring people. In the end however, none more important than personal caregiver Raimar Casanova, who brought sunshine, joy, frivolity and much needed laughter back into his life. Facilitating his journey, Rai's purpose and impact on his life was tangible and, as with the entrance of other significant players in his life, she came at the perfect moment. Rai had a connection with Dad that kind of defied description. It was as if she was placed there for a reason, like Dad used to say, "…at the right place at the right time, exactly when he needed something the most." Another irrefutable example and uncanny coincidence that God was looking after him and had a plan. Her positive energy disarmed his inherent defenses and she quickly earned his trust, something that we all know was no meager feat. They quickly learned that they had a lot in common and soon their relationship transcended her caregiver role and they became friends. Rai would say, "It's not like a job for me. Honestly, it's like I'm just going to hang out with my best friend." Although Rai didn't know this at the time, her purpose with my dad was to help him on his life's journey to find love. Like our mother before her, he listened to her and valued her perspective, as it opened up his eyes to possibilities and concepts unforeseen. Rai helped Dad finally come to the recognition that love comes in many different shapes and forms. That even though it may not be the shape of love that he desired, if he broadened his mindset, he will find that the love there, real, palpable and if he allows it, it can fill the chalice of his heart and soul with the nourishment that he seeks. Recall as a boy that he felt unloved and there were many times along his life's journey that he doubted whether he was even worthy of love. However, now he realized that the love was there. In fact, it was always there, all around him. All he had to do was to let it in. He was enlightened.
Understandably, there was always an empty space in his heart. Mom's passing left a void in his life that could never be filled. Dad often mused about why God had taken her first, when he had fully expected to leave her a widow. He reflected that maybe God thought that he still had something to learn from his life, some purpose yet unrealized. We do not know if Dad ever figured out what that lesson was but if not, he can now ask God in person.
He read the Bible in its entirety several times but always held onto one scriptural expression above all others. It resonated deeply in his soul. It is written in; 1st John 4 verse 7-8, "Dear friends, let us continue to love one another, for love comes from God. Anyone who loves is a child of God and knows God. But anyone who does not love does not know God, for God is love."
He truly felt that love was the greatest motivator of all. "For nothing worthwhile in this world is accomplished if not for love", he would say. He loved his wife and he loved his family. Coming from broken homes, they both felt like they would start fresh and build on their strong belief in God and this concept of love. Most assuredly, you are both at peace now, holding hands and basking in the eternal love of God.
Inspired by your words, your teachings, your lessons, your examples and your sacrifices, with the knowledge and comfort that you loved us unconditionally and were proud of us all, we are honored to pass on your values and will continue to build on your dream for a loving family and a better life for future generations.
Who would have ever believed that from such humble beginnings, realizing the deep, soulful connection that you two shared, bonding over a similar difficult youth experience, falling in love and drawing shmoos in the foggy windows of a tiny Nash Metropolitan, that the goal to rise above and supersede your struggles of the past, to set your sights on making things right and being better than your examples, would have ever blossomed into such a robust and magnificent family. Thankfully, though, you did believe.
You realized this dream together and witnessed firsthand the beautifully colorful and ornate flowers that bloomed on our family's vibrant branches. Of all your amazing and blessed accomplishments, we all know that you felt that this one was by far your greatest and will most certainly be your legacy for generations to follow.
So to this end Mom and Dad, your success is actually immeasurable and will perpetuate forever. Like Dad's metaphor about the pebble tossed into the still waters of a pond, creating ripples that extend far beyond the scope of the tiny splash it made when it entered. We are all awash with the ripples you made in this life. With the help of your positive energy, those waves will propel us to accomplish our goals as well.
As with all your other dreams and aspirations Dad, you accomplished the goal and filled the empty hole in your heart that you felt as a child, finding the love that you felt was missing, and the love that nourished your soul. You found it in your wife. You found it in your family and you found it in God.
Dad once wrote about an old adage that, "…instructs us to grow where we are planted…" He goes on but he believed the essence was this, "…that my Gardener has planted me in an environment where the resources that I will use for my growth, already exist, in abundance." We are all eternally grateful to you for planting the seeds and nurturing the soil that provided this family with the nutrients we all need to grow and flourish, for being the roots in our wonderful tree of life. Thank you Mom and thank you Dad. You are loved and will be forever missed.