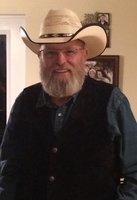 James Lawrence Cincotta
James Lawrence Cincotta, 71, of Palm Bay, Florida passed away July 5, 2020 at Palm Bay Community Hospital, Palm Bay, Florida. He was born on December 7, 1948 in Manchester, New Hampshire to Lawrence F. Cincotta and Caroline A. (Feran) Cincotta, of whom preceded him in death.
James is survived by his wife of 51 years Monica Wendy Cincotta; daughters, Caroline Williams, Carlene Harbin; son, Christopher Cincotta; grandchildren, Victoria L. (Michael S.) Estopinal, James P. (Ashley) Bell, Jonathan L. Bell, Tarrant J. Williams, Rianna M. Harbin, Cade M. Harbin; great-grandsons, Johnathan P. Bell and Alexander G. Estopinal; sister, Elizabeth Braune and brother Lawrence Cincotta.
Interment Service at Cape Canaveral National Cemetery 5525 US-1 Mims, Florida on Tuesday July 14, 2020 at 9:00 am.